Agriturismo Castello Montesasso stands on a strategical position just a few minutes from the high way E45, that leads to Rome through Tuscany.
Located on the top of the hill in a small quiet historical village.
The stone mansion is built on the foundations of antique castle dated back to IXth century.
It's reconstruction, with a particular attention to preserve the historical architecture, was definitely concluded in 2009.
It's rustic interiors, furnished in minimalist style with antique touch are embellished by the objects discovered in the castle's cellars.
The farmhouse is surrounded by a spacious and private garden with a small swimming pool and a beautiful panoramic terrace.
The extensive apartments are equipped with a kitchen and chimney and have a direct access to the panoramic terrace and private garden.
During the summer season it is possible to dine on the panoramic terrace and use the outside kitchen equipped with barbeque and fire oven
In the friendly atmosphere you can relax on our panoramic terrace surrounded by vineyards and taste our organic wines or  enjoy walks through the adjoining vineyards.
Services and commercial activities are about 2 km away, in the center of Mercato Saraceno.
You will be approximately 3 km from the junction on the E45 expressway, with which you can easily move for excursions and trips to other places of tourist interest in the area.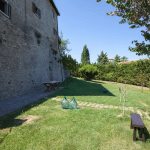 Services
Bed linen
Bath tube and Shower
Heating
Iron
TV, Washing machine
Wi-fi
Cooking basics
Dishes and silverware
Refrigerator
Oven
Coffee maker
Hair dryer
Hangers
Shampoo
Free parking included
Patio or balcony
Garden or courtyard
Barbecue
Rooms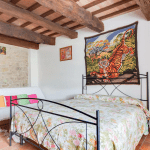 Contact Us
For availability and information, please fill the below form or call us at +39 347 982 1320
Price and conditions
300 euro per night for the entire House
Up to 10 guests
Rooms: 4

Elisa been a grear host, house was as descripted, nice, clean and tidy. beautiful view from taracce.

Zdenko


31 August 2023

Elisa è un'ottima padrona di casa e l'alloggio è molto tranquillo ed immerso nel verde.
Una volta lì, non si può assolutamente non richiedere il percorso degustazione, ne vale la... read more pena che amiate il vino o meno.

Da segnalare inoltre che, in circa 45 min di macchina, sono presenti tantissime altre attività da alternare al "solo relax"

Davide


25 September 2022
Itineraries
Castello Montesasso is located in a strategical site from where you can also enjoy green itineraries on the Apennines, charming cities unforgettable food and wine experience, thermal spas:
Pieve di Montesorbo: Basilica whose construction dates back to the 8th century AD, recognized as a national monument, it has been perfectly restored.
Rocca di San Leo: the fort, located on top of the rocky peak, sees its first fortification dating back to Roman times
Sarsina: ancient city inhabited by Umbrian populations present in the Savio valley, who arrived in the 4th century BC.
Ravenna: the largest and historically most important city in Romagna, 3 times capital, included in the list of Italian World Heritage Sites.
San Marino, one of the world's smallest countries that claims to be the world's oldest republic. The country bears the name of Saint Marinus, a Christian stonemason who is said to have founded the country in 301 AD.
Bagno di Romagna a renowned center for thermal cares well known and appreciated since Ancient Roman Empire.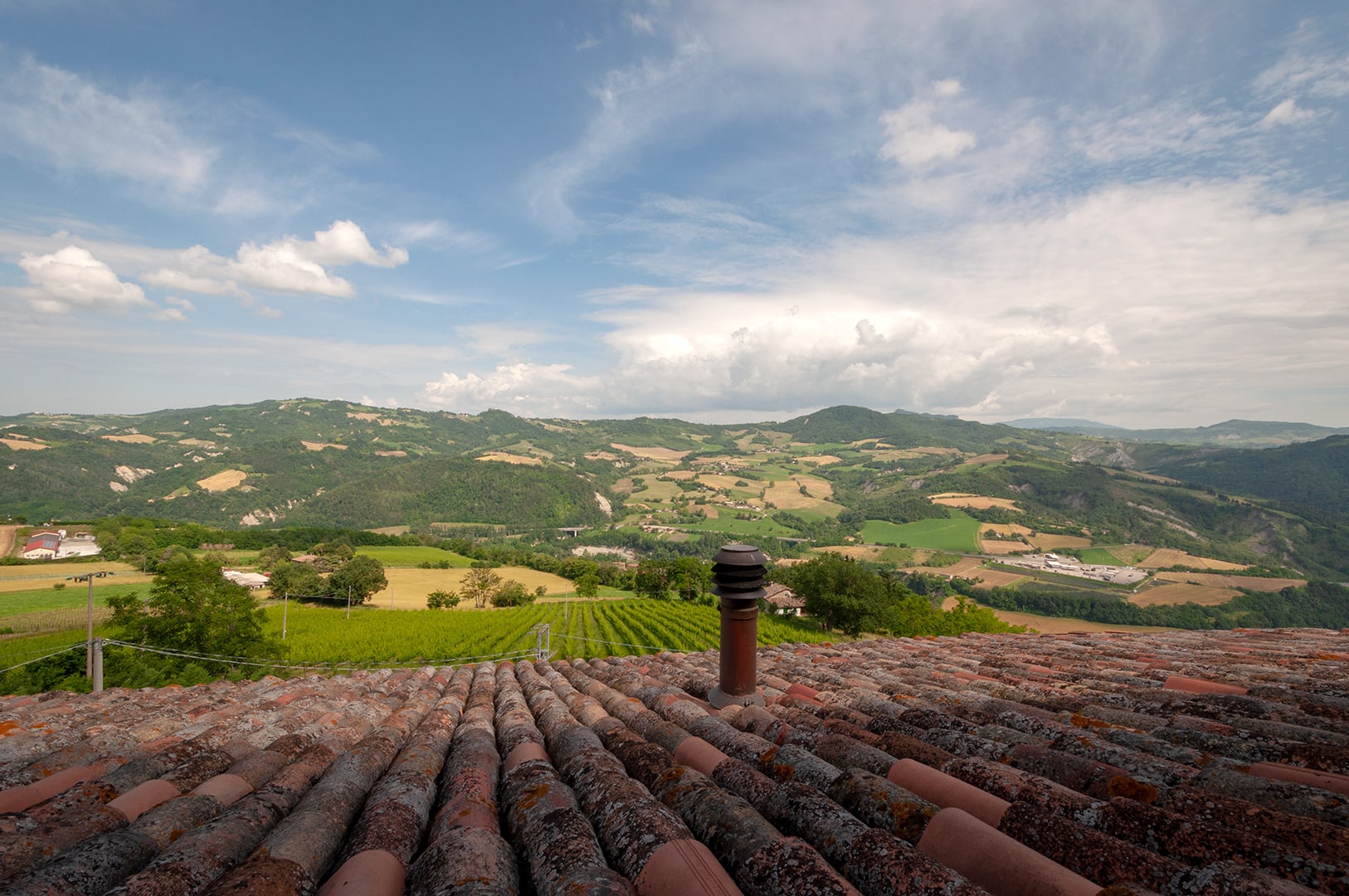 Trekking and bike
Valmarecchia Itinerary, a lush area drawn from Marecchia River, on the border with Tuscany and Marche. An enchanted valley made of beautiful landscapes, hills dotted by villages, towers, and castles.
The Cammino di San Vicino: a circular route, in the middle of nature, with departure and arrival in Sarsina. It extends for over 320 kilometres, and crosses some of the most important natural environments in Italy such as the Casentino Forests, now a National Park.
Itineraries in Valmarecchia: the natural environments along the Marecchia Valley are the subject of well-studied naturalistic and landscape itineraries, which allow you to immerse yourself in the uncontaminated nature of these places.
The Nove Colli by bicycle: The Nove Colli route, with departure and arrival in Cesenatico, takes cyclists after a stretch of plain, to admire a particularly suggestive hilly landscape made up of gullies and panoramas in a breathtaking landscape setting.