My name is Elisa and in 2014  having inherited the property from my father, I decided to maintain the centenary traditions of this region by cultivating grapes and making wine. I have converted the mansion into an "agriturismo"  and the rest of the property in boutique farm, which started its activity in 2015.
With a boutique-sized farm, as mine, everything is done either by hand or in small-production scale.
All the seasonal care of the vineyards is done almost entirely by being directly involved, because this is my way to gain the knowledge and expertise in order to improve a winemaking approach and enhance the wine-identity of this territory.
It is my choice to be a small and personal winery.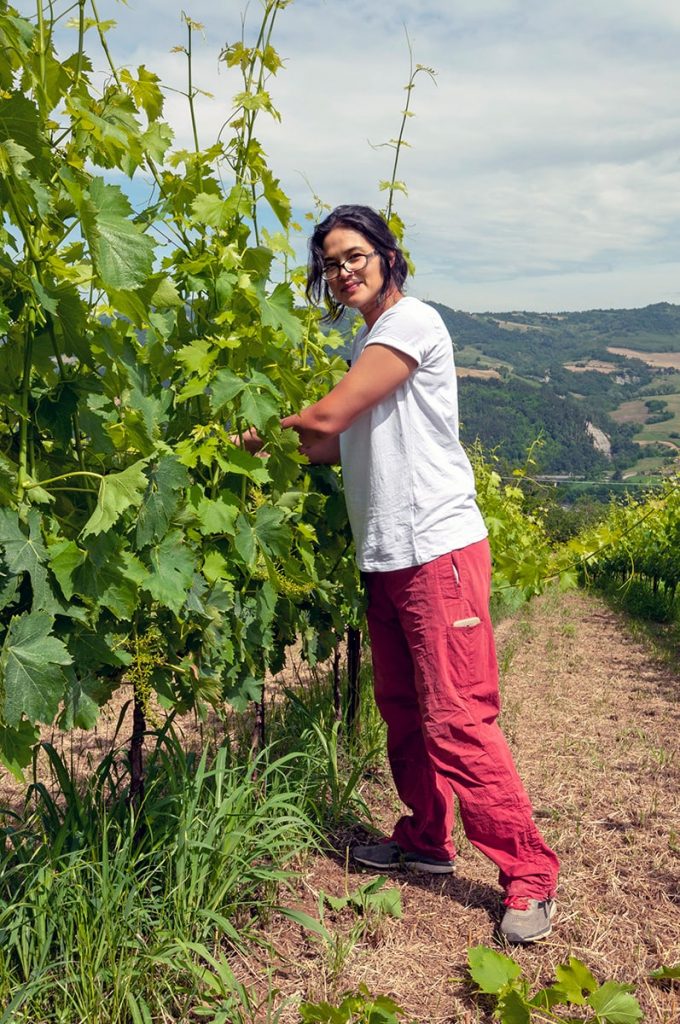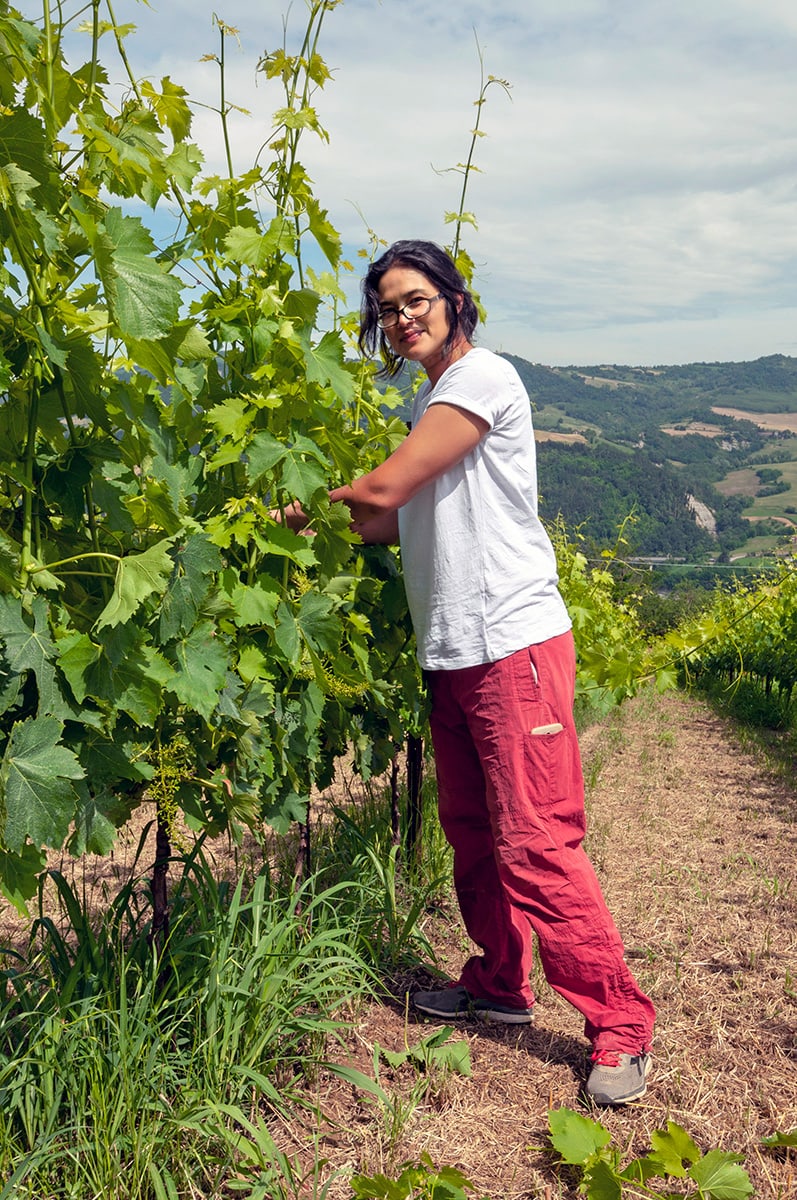 Among indigenous and international grape varieties, with their best expressions in this territory, were chosen Sangiovese, Famoso and Riesling.
With support of the agronomist Dott. Remigio Bordini, 3 hectors of vineyards were planted.
Sangiovese Vineyard
Sangiovese is one of the oldest Italian grape varieties. While its plantings are found worldwide, the grape homeland is central of Italy.
The origin of Sangiovese name seems to come from the latin expression " sanguis Jovis", the blood  of  Jove ( Jupiter), where Jove also stands for a mountain in the Emilia-Romagna region (east-central Italy).
The first documented mention of Sangiovese was in the writings of Solderini,  an Italian agronomist who wrote in 1600 a "Treatise on the Cultivation of the Vineyard",  who identified the grape as " Sangiogheto", however it is claimed that Sangiovese grapes was used in the Etruscan period to make wine.
The Sangiovese  variety, over the course of centuries, has undergone a substantial amount of clonal variation because this assured value is to express the uniqueness identity of the territory where is cultivated.
The name of our Sangiovese clone planted is RBL1. This clone has been studied and selected for its specific qualities by our agronomist Remigio Bordini.  One of remarkable attributes of this Sangiovese clone is the a small and thin  cluster that allows a uniform grape ripening and  prevent powdery mildew.  Moreover the small berry size with thick skin foster the sugar concentration and exalts the aromas.
Sangiovese Vineyard
Extension: 2.3 Hectors
Grape variety: Sangiovese
Rootstock: Gravesac
Density of plantation: 5000 plants per hector
Exposure: South-East at 300 mt above the sea level
Pruning: Two-sided runner system
Harvest: hand picked with selection of grapes, starts in the first decade of October
Our importance to be Sangiovese
Our wines are the results of :
in depth knowledge of the our  soil
the passion to take care of our vineyard
an accurate selection of qualifide  grape variety
a wine making philosofy that identifys our territory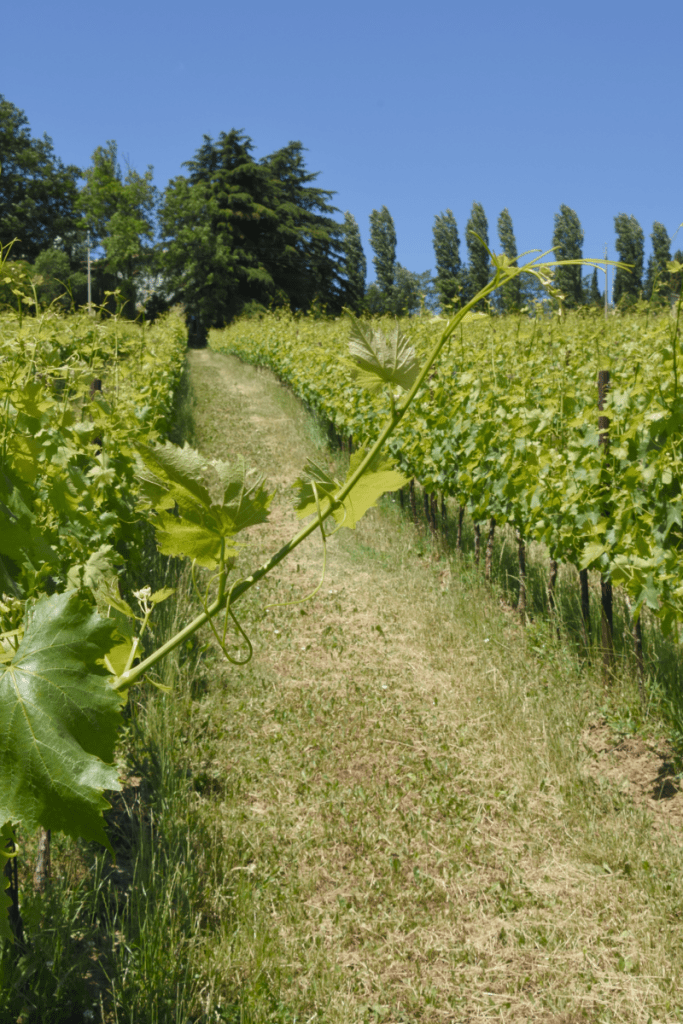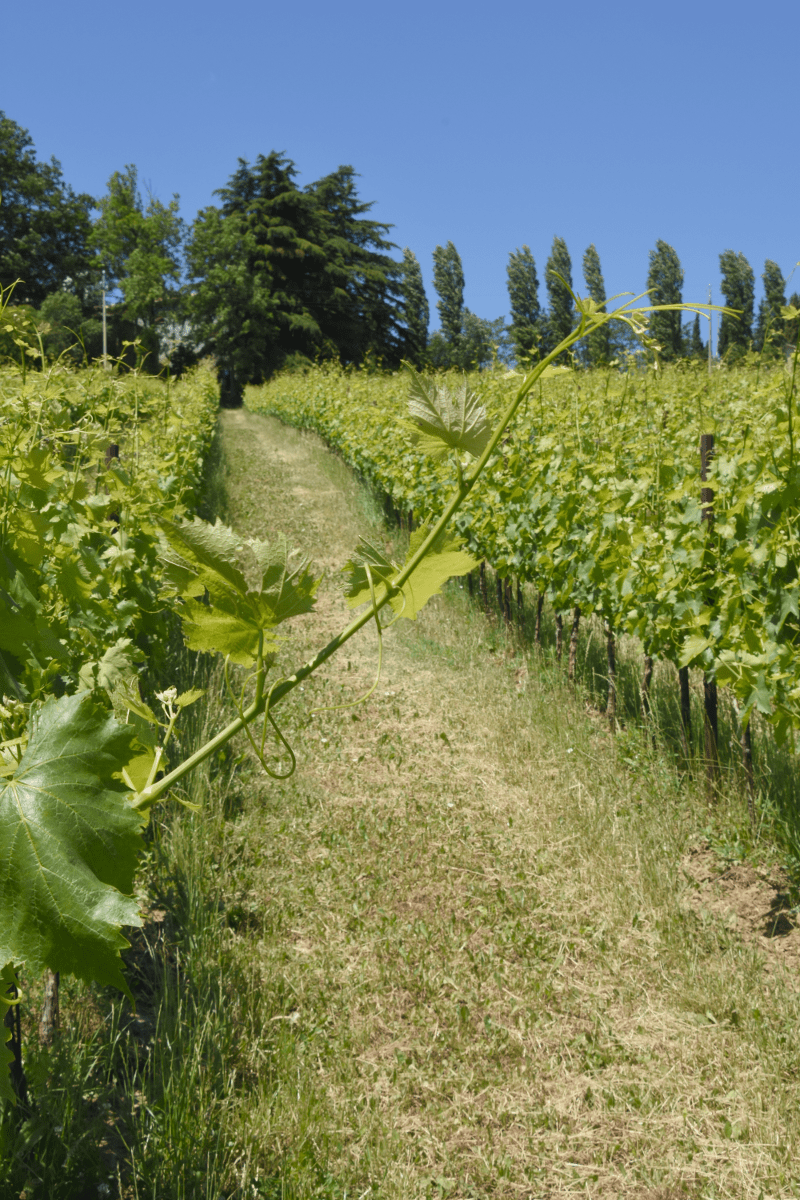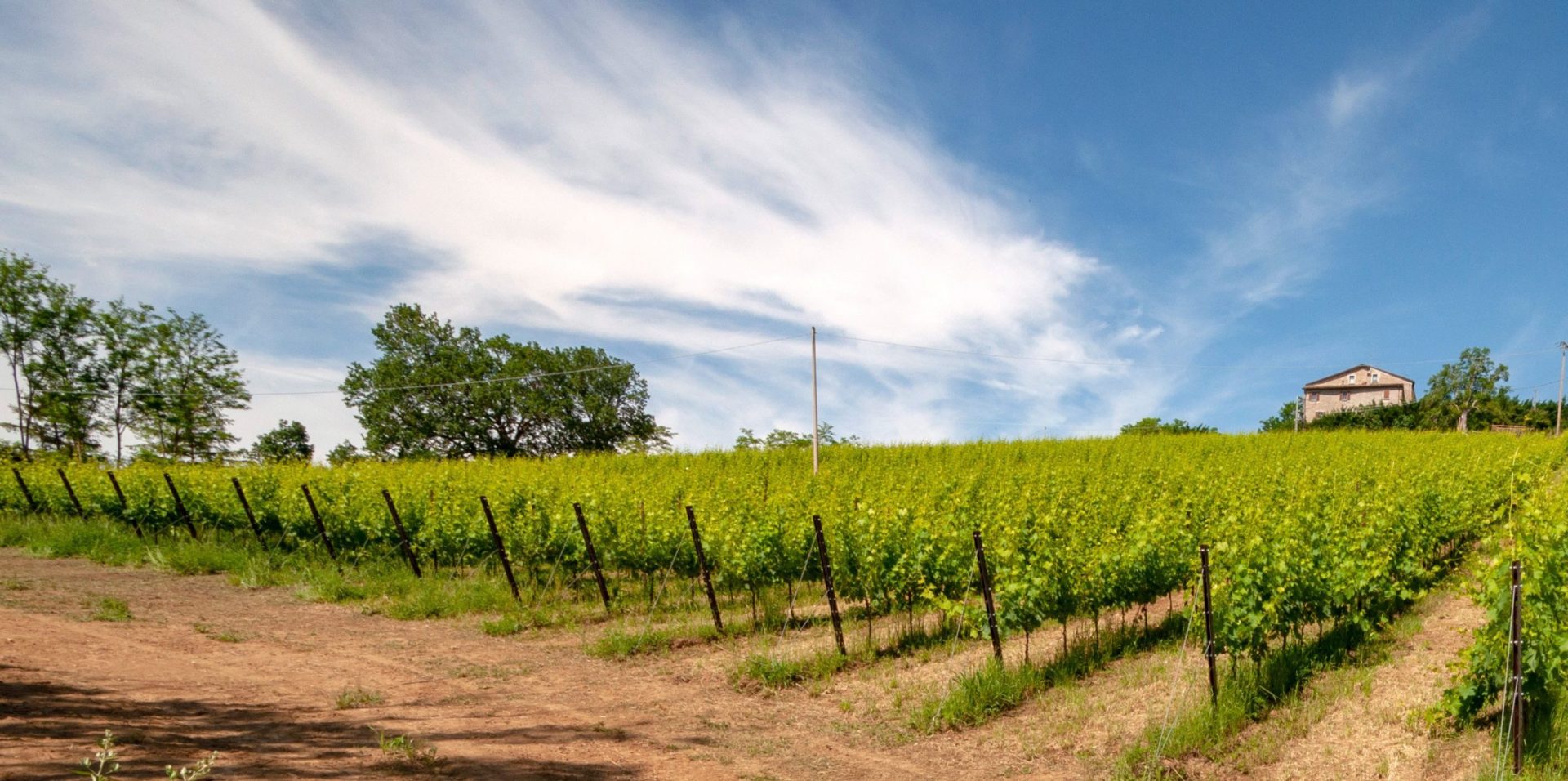 White grape vineyard
Extension: 0, 80 Hectors
Grape variety: Famoso and Riesling
Rootstock: TK5BB & S04
Density of plantation: 5000 plants per hector
Exposure: South-East at 300 mt above the sea level
Harvest:  hand picked with selection of grapes, starts in the second decade of September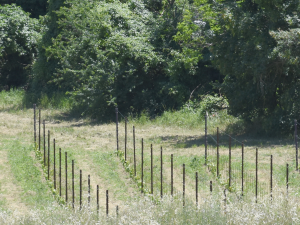 In 2020, we have planted white grape variety vineyard.
The variety chosen fell on Famoso a indigenous variety poorly known and cultivated exclusively in Emila Romagna region  and on Risieling  an international well known variety but rare to be cultivated in this region.
Famoso
"An indigenous grape Famoso despite its name "famous" is very less known. It is claimed that the first documents where Famoso appears are dated back to 1437. In XIXth   century its presence was confirmed on the hills of Cesena in Emilia-Romagna region.
It was rediscovered in early 90's in the small village of Montesasso (province of Cesena), studied and identified by the university of Bologna. The original vineyard was planted next to the ancient Montesasso church where the wine was served for the religious ceremonies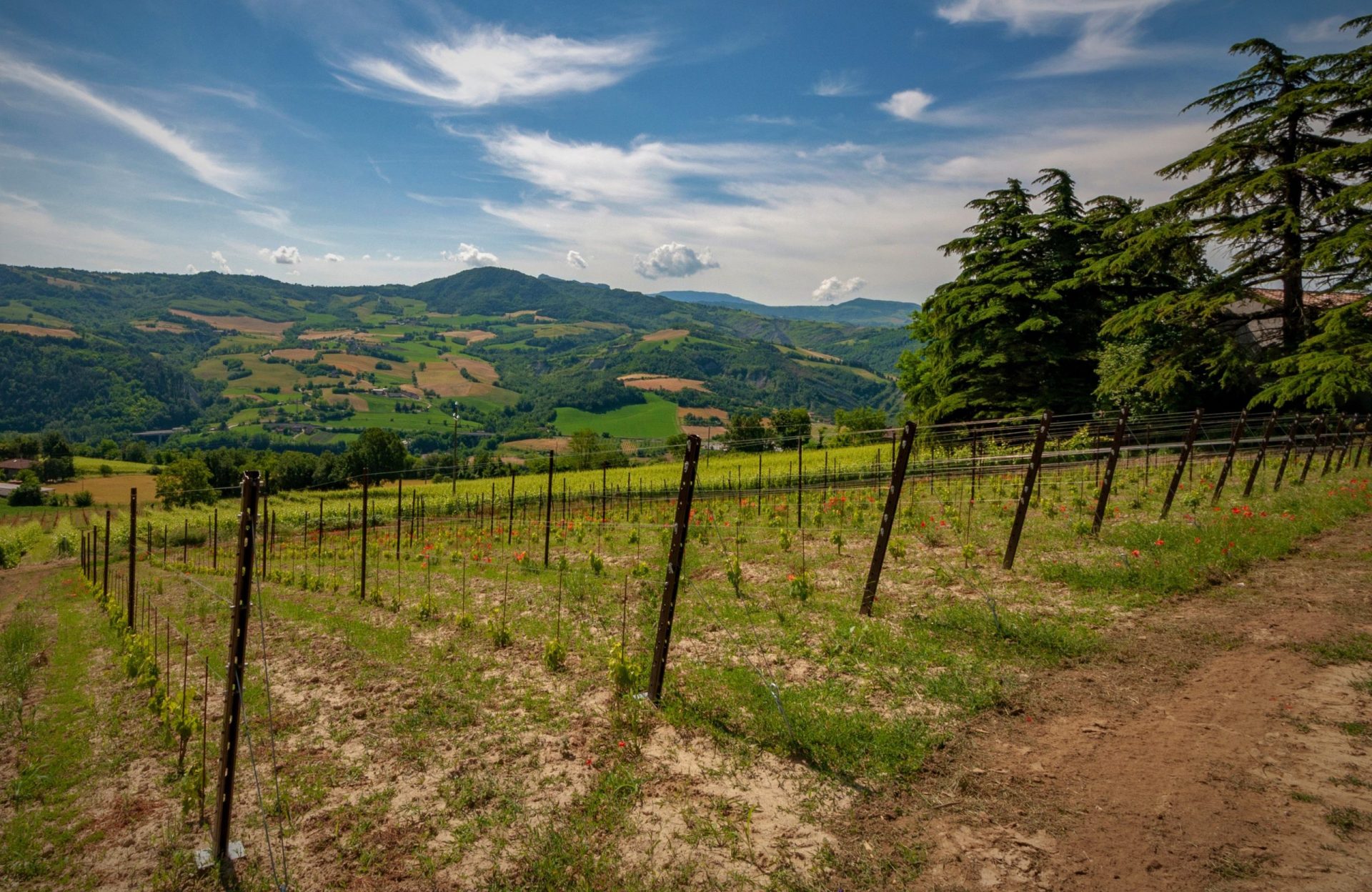 Riesling
"Riesling is widely known and is grown internationally. This grape is characterized by great acidity and sweetness. Cultivated on the hills with mineral soils and cool microclimate it offers its best expression.  In Italy it was officially registered in 1970 but its cultivations began in XIXth century.
Today the total surface in Italy planted with Riesling is 450 hectors."